Baked Ham Honey Recipe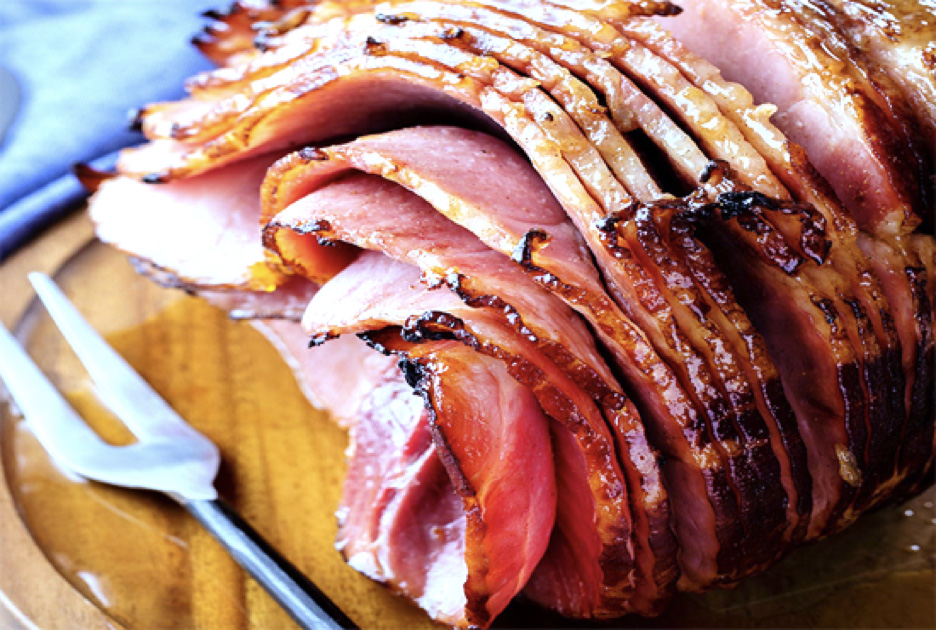 Honey BakedHams  is the number one holiday favorite meat dish that is replacing turkey and beef. Honey hams baked in most cases will be present in addition to the traditional meats.
The Honeybaked Ham® has made huge strides in popularity due to the Honey Baked chain that and has become famous for delicious honey baked ham, spiral, and best of all it uses real honey!
-->
It has been discovered that this chain store receives their hams uncut to the local store. The honey baked ham ® is cut and held just for you while you wait in an hour-long holiday line. The ham is brought up to temperature, spiral cut, and then glazed on the spot. Here is a recipe that will produce a very similar taste in your home without the wait. Fruit juice bastes and a glaze of honey and brown sugar make this recipe a favorite copy cat baked ham honey recipe…
• 7 lb fully cooked, spiral-cut smoked ham
• 1/2 cup blackberry honey
• 1/2 cup orange juice
• 1/2 cup juice pear
• 1/2 cup firmly packed brown sugar
Directions:
Preheat oven to 375 ° F. Place ham, cut end down, in a large broiler or baking pan. Mix orange juice and pear nectar in a bowl.
Mix blackberry honey and brown sugar together in a small bowl.
Brush honey glaze mixture over ham and bake for another hour or until internal temperature reads 140 °F.
Honey Baked Ham stores use a chef's butane torch to caramelize the glaze to a crust.
-->