Mamaloutie's Biscuits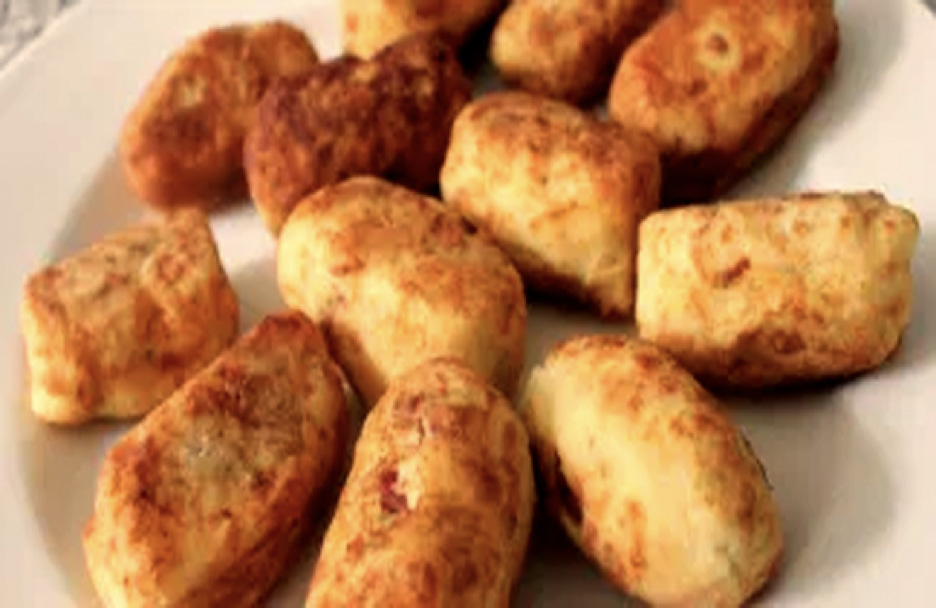 These biscuits are best made with the food processor but are easy to do by hand. They are deliciously crunchy and dark golden on the outside; tender and fluffy on the inside. I don't like the salty aftertaste of baking powder so I use less than is customary.
Key techniques: use enough liquid; don't be afraid of the heavy cream; don't knead too much; handle as little as possible; eat them hot out of the oven. Do break them open and slather them with butter. I love to serve them with scrambled eggs that I finish with a touch of truffle oil. But I appreciate how excessive this is.
-->
Makes about ten-twelve 2-inch biscuits
Ingredients
1&3/4 cups all-purpose flour or, preferably, 2 cups cake flour
2 teaspoons baking powder
1 teaspoon salt
2 tablespoons sugar
4 tablespoons cold butter
1/2 cup (or more) heavy cream
Preheat the oven to 425 degrees.
In the bowl of a food processor or mixing bowl, combine the flour, baking powder, salt, and sugar. Process the ingredients to combine or, with a whisk, combine the dry ingredients in the mixing bowl.
Cut the butter into 4 tablespoons and process a few seconds to break up the butter into pea-sized pieces. (If using the mixing bowl, cut up the butter, with a pastry blender or two knives, or squeeze the butter, with your fingertips, to break it up into the flour.)
Add the heavy cream and process just until the dough comes together. If the dough appears dry, add a tablespoon or more heavy cream. When the dough just holds together, turn it out on the counter and knead maybe 5 times with the heel of your hand; you really don't want to overwork the dough. (If using a mixing bowl, pour the cream into the center of the dry ingredients and with your hands gather the dough into a ball that just comes together;
With very lightly floured hands pat the dough into a 3/4-inch thickness. With a 2-inch round biscuit cutter or glass, cut out the biscuits. Gather scraps of dough, pat down again, and cut out more biscuits. If you don't have a round cutter, pat the dough into a rectangle and with a knife cut the dough into 12 pieces.
Set biscuits on a baking sheet (not greased) and bake for 20 to 25 minutes, depending on how dark you want the outside to be.
-->