Red Velvet Cake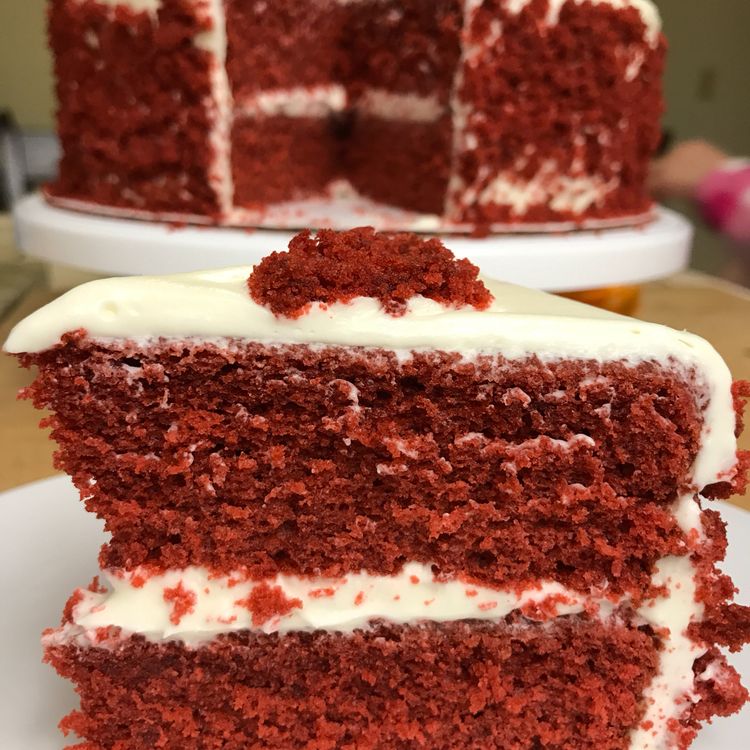 This silky red velvet cake recipe is tender, moist and perfectly chocolaty. Together with the dreamy cream cheese icing, this classic red velvet cake is a recipe that you will bake for many years to come!
This crunchy candy is chocolaty, crunchy and addictive! That's why it is also popularly known as Christmas Crack. This foolproof Christmas Crack recipe consists of only 4 ingredients and is prepared in less than 30 minutes.
ingredients
1 cup

 (

227g

) unsalted or salted butter

1 cup

 (

220g

) packed light or dark brown sugar

40

 salted saltine crackers (about 

1

 sleeve)

1

 pkg (270g-300g) milk or semi-sweet chocolate chips
additional toppings like nuts, candy or sprinkles (optional)
-->
Instructions
Preheat oven to 350F. Line a large baking tray with heavy-duty aluminum foil (if using normal foil, spray with non-stick cooking spray for easy removal). Spread the cookies in a single layer on the foil and fold the edges of the foil up to enclose the cookies. Set aside.
Melt butter and brown sugar in a small pot on the stove over medium heat. Bring to a rolling boil. Reduce heat to medium heat and continue cooking for 5 minutes (set timer), stirring occasionally. Pour over the crackers quickly and cover them completely.
Bake in the oven for 5 minutes. Turn off heat. Remove from the oven and immediately sprinkle the chocolate chips over them.
Leave to stand for 1-2 minutes or until the chocolate begins to shine and is soft enough to spread evenly on the toffee. If after 4 minutes the chocolate is still not warm enough to spread, put it back in the oven for another minute to soften it.
If desired, you can add an extra topping to the chocolate.
Place in the refrigerator for about 2 hours to harden. Remove the foil and break it into pieces.
-->