CHRISTMAS M&M COOKIE BARS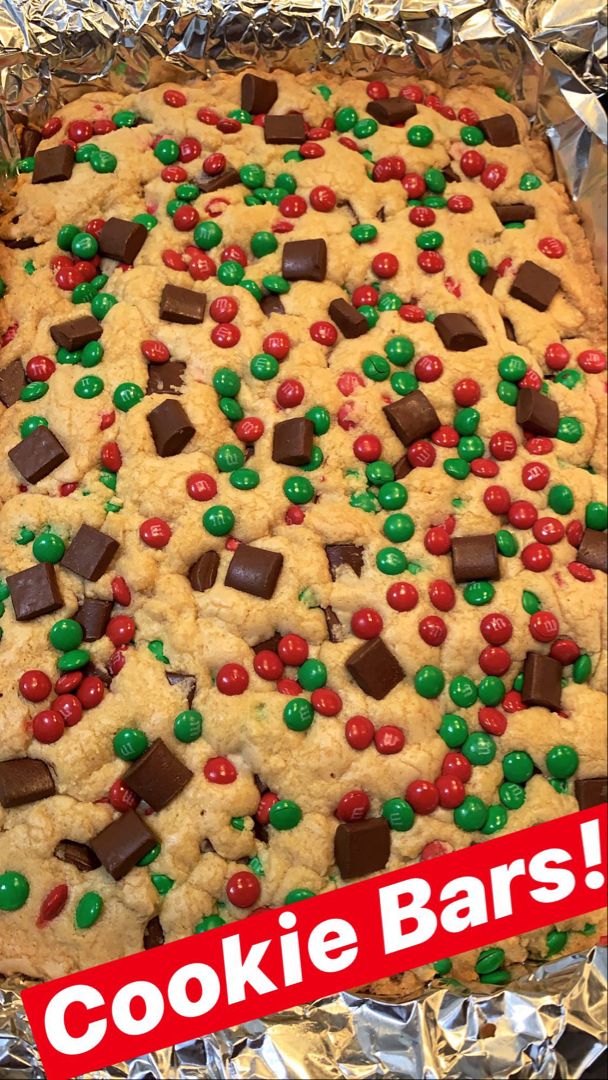 Welcome to RnyRecipes! We introduce you to cookie recipes that are perfect for your vacation party, cookie exchange or the next family reunion. Our celebrity BFFs share their cookie recipes with us, and we've collected some seasonal specials that will delight your Instagram feed and Pinterest Board.
Throughout the month you'll find the most beautiful, funniest, seasonal and delicious Christmas cookies worthy of your new Christmas tradition.
-->
Cookie sticks must be among my favorites. I have made so many different versions, such as sugar cookie sticks, congo cookie sticks, Oreo cookie sticks and more. I must say this recipe is one of my favorite cookies! Just in time for the holidays, I finally perfected them, and believe me, you want to make them. They are so delicious!
INGREDIENTS
1 cup unsalted butter (at room temperature)
1 cup light brown sugar
3/4 cup granulated sugar
2 large eggs
2 teaspoons vanilla
3 cups all-purpose flour
1 teaspoon baking soda
1 teaspoon salt
1 cup chocolate chips (plus more for tops if desired)
1 cup M&M's (plus more for tops if desired)
INSTRUCTIONS
Preheat the oven to 325°F. For thick bars, line a 9×13″ pan with foil. For thinner rods, lay out a 15×10″ pan. Leave an overhang so that you can easily remove it. Then spray with non-stick spray.
In a large bowl, mix butter and sugar in a mixer for 1 minute until creamy. Add the eggs and vanilla and stir until they mix.
Add the flour, baking powder and salt and stir the mixture until it is well blended. Fold in the chocolate chips and M&M's (save about 1/4 cup for the top).
Scoop the cookie dough into the pan. Then place additional M&M's and chocolate sprinkles on top.
Bake for 30-35 minutes, or until the top is barely golden brown. Allow to cool completely, then remove and slice.
Store in an airtight container for up to 3 days.
-->